Sponsorship:
We are very grateful to Joules for their continued support.
Joules writes:
"Joules are thrilled to support Nuzzlets. When we established our relationship with the charity, all at Joules HQ in Leicestershire were amazed by the hard work and continuous support offered to children and we jumped at the chance to be able to help. Our designers set to work, creating a fun children's polo that would capture the essence of Nuzzlets. We still feel as proud as ever and are delighted that our polos are helping such a worthy cause."
 To see more comments about Nuzzlets, please visit the Joules blog. 
Dobbies Garden Centre, York continue to support us.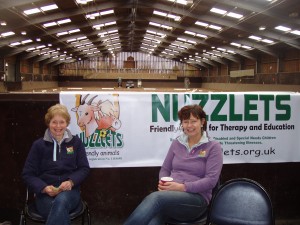 We would like to thank Askham Bryan College, Equine Unit, York for organising events to raise money for us.
If you would like to make a donation, please visit Paypal info@nuzzlets.org.uk
Thank you